GALVESTON LIMO TRANSPORTATION CRUISE LIMOUSINE SERVICE

The only HOT and WET Ride in Town! Call us to find out more.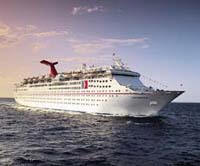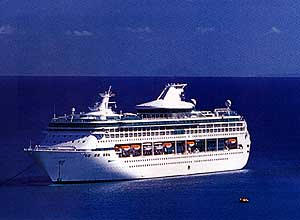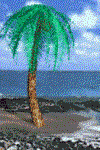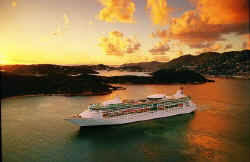 After months and endless months of stress and planning, you have planned this day, made countless phone calls, and arranged everything to be perfect, even the limousine service you have to arrange, and unless the limousine service is exceptional it will be a major issue to deal with in your CRUISE.
Galveston ONYX Limousine Service understand the importance of our role and we know itís one of the most important services you will order is your Cruise limousine service So Houston GALVESTON ONYX Limousine invites you to experience our impeccable Cruise services that only a true professional like us provides.

ONYX Galveston Limo Transportation is Galveston's premier provider of professionally chauffeured livery and coach vehicles. Our services include Sedan & Limousine Service for the Galveston Cruise Terminals, Limousine Service in Galveston & Houston TX , Limo Bus Service and Shuttle Service in and around the Galveston - Houston area. We service weddings, anniversaries, proms, homecoming, birthdays, sporting events or whatever the occasion might be. Galveston Limo Transportation is the best choice to ride in style in Galveston, Texas! We are in business to provide the best service and to make your travel as comfortable as possible. We take pride in our professional chauffeurs who are dedicated to excellence.
As you try ONYX Limousine service you will see that
ONYX
Galveston Transportation Limo will meet and exceed all of your ground transportation expectations. Our teams of friendly and courteous drivers possess the knowledge, experience, and skills to ensure that the passengers travel comfortably, safely, and luxuriously. Our vehicles are the best for weddings, prom limo, birthdays, and concerts, nights on the town, dinner or for any special event.
We will help you select the right vehicle based on your personal preference, the number of guests from our large selection of luxury stretch limousines, limo buses and SUVs. Our chauffeurs have been trained to unobtrusively pamper you.

We can take you to your CRUISE , and then to your Airport to take you away as you go on your Cruise. We can also take large groups to the Cruise Line, Airport and Hotel in style.!

Feel free to call Houston GALVESTON ONYX Limousine Service with any questions or suggestions as you plan your Galveston Cruise, Our goal is to help make your Cruise memories happy memories
(713) 787-ONYX (6699)
*1-877-406-6705
Galveston Limo Limousine Service Galveston limos
Click Here To View Our Ad In English Click Here To View Our Ad In Spanish
A 20% standard service charge is added to all prices. Pick-up/Drop-off service rates are the same as airport transfers. Parking/Tolls are additional. Special seasonal rates and holidays may be slightly higher. Out of zone trips may require an additional charge. School Dances and Prom rates are slightly higher. Rates effective July 2, 2019.
(713) 269-6969 or 1(877)406-6705
Galveston ONYX Limousine Service in Houston Offers :
Galveston Limousine, Best Price Limousine, Galveston transportation, Best rates in Galveston, as low as $130, Galveston Cruise Limo, Galveston shuttle, as low as $160, Galveston party bus, as low as $225, Galveston limo buses for Cruise, as low as $250.
ONYX TRANSPORTATION

(713) 269-6969

©2003 Onyx Limousine Service. Houston Limo Service. ONYX
Galveston Cruise Limo, Galveston Cruise Transportation, Galveston Limo, Galveston Limousine, Galveston Cruise Transfers, Limousine In Galveston, Galveston To Houston, Galveston Transportation, Galveston Limos, Galveston Limo Service, Galveston Cruise Service.
GALVESTON LIMO, GALVESTON LIMOUSINE, LIMOUSINE GALVESTON, GALVESTON LIMOUSINE IN HOUSTON, CRUISE LIMOS IN GALVESTON