. HOUSTON LIMO PARTY BUSES LIMOUSINE HOUSTON SUV LIMOS WEDDING LIMOUSINES .

ONYX Limo Wedding Services. Prom Rental .City Limousine. Airport Sedan Town Car Service. Limo Rentals in Houston. Galveston Cruise Line Transfer & Shuttle Transportation ONYX
For Reservations & Info Call (713) 787-ONYX(6699)


Click Here To View Our TV Ad In English Click Here To View Our TV Ad In Spanish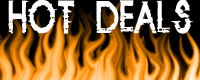 SUNDAY-THURSDAY PACKAGES

EXTREME FRIDAY SPECIALS

SATURDAY SPECIAL DEALS

The only HOT and WET Ride in Town. Call us to find out more.
MAGNUM STRETCH LIMO, SUV LIMOS, H2 HUMMER LIMOUSINES, MAMMOTH LIMOUSINE, LINCOLN TOWN CAR SEDAN, LUXURY SUV ESCALADE, PARTY BUSES, GALVESTON CRUISE TRANSFERS, CRUISE LINE TRANSFER, SHUTTLE BUS.


ONYX Limo in Houston Fleet Offers, Party Bus Houston, Houston Limo, Houston Limo Service, Houston Limo Rental, Party Buses, Mercedes Spinter Limo, Sprinter Limo Bus, Luxury Sprinter Limo Rental, Limousine Houston, Houston SUV Limos, Houston Wedding Limousines, Houston Party Buses, Party Bus Rental & Limo Rentals in Houston, Houston Limo, Limousine Services, Cinco Ranch Party Bus, airport limos, Rodeo Transportation, Rosenberg Limousine Service, Galveston Limo, Rental limo service, Limo Rental Near Me, Party bus rental near me, Limousine near me, Limo service near me, Limo Buses, party buses near me, Party Bus Near Me, Limo Bus, Houston Open Limo Transportation, Galveston Cruise Transportation, Limousines Service, Wedding Limousines, Limo Bus Rental, Hummer limo, Limousine Rentals, Limo Buses, limo Galveston, Limousine Galveston, Luxury Limousine Buses, Houston Prom, Prom limo, Limousine service in Houston. We also offer: Houston Limo Buses, Houston Limo Bus Rental, houston Limo Bus, Houston best limo service, quinceanera Limousine in Houston, quinceanera party buses, Party buses in Houston, Houston Limousine busses, Party Bus Rental League City, Limo Coaches, Airport Transportation, Houston airport transportation, Shuttle Bus Rental, Charter Bus Rental Houston, Galveston shuttle, Cinco Ranch Party Buses, Cinco Ranch Limo Service, Cinco Ranch Limo Rental, Cinco Ranch Party Bus Rental, limosinas en houston, Houston Limos, Cinco Ranch Limos, Limos in Houston, limo service, houston limosinas, Houston shuttle bus rental, Houston shuttle bus service, low rates for all our limousines, ONYX Limousine is the best limo service, We work hard to make sure that our customers love us. Our company Offers, Limo service near me, Party bus rental near me, Houston Party Buses, Wedding Limos, Houston Limo Rides, party bus houston to new orleans, Galveston cruise transfers, Limousines in Houston, Houston Limousine, Party Bus from Houston to Lake Charles, Limo from Houston to lake Charles, Rodeo limos, birthday party, airport services, Sedan Services, Town Car Service, Cynthia Woods Mitchell Pavilion Transportation, Offshore Technology Conference (OTC) Transportation, Town Car Sedans, Party Bus Galveston TX, Party Buses Galveston, Galveston limos, Galveston cruise limos, Party Bus With Bathroom, Limo Buses With Bathroom, Houston shuttle bus rental, Cruise Line Shuttles, Cruise Transfers, shuttle bus rental, Houston Airport transfers, Hummer Limo, Cheap limousine, Houston limousines, Cinco Ranch Limos, Party limo and limousines, Houston party limo buses, kingwood limos, limo busses in Houston, Houston transportation, Galveston Cruise transportation, good rates for all the limos we have. ONYX Limousine service looking Forward to serving you in the future.
Stretch Magnum Limousine Now Available As Low As $64.99/Hr
Hummer Limousines, Stretch Limo, SUV Limos, limousine Buses, Charter Bus Rental, Limousine in Houston, Limos in Houston, Party Buses, Wedding Limo Service, Houston City Limo, Limo Rentals in Houston, Houston Limo Rates, Houston Airport Transportation, Prom Limos, Party Bus, Houston Transportation, Houston Limo Rides, kingwood limousine service, Party Bus Houston.
ONYX TRANSPORTATION

ONYX

Google Map
ONYX

MSN
The Chronicle

(713) 787-ONYX (6699) - (281) 561-9908
1-877-406-6705

Click For Rodeo

Spring Texas Party Buses, Sugar Land TX, Bayou City Limousine, El Campo Texas, Lake Jackson Texas Limousine Service, Brenham Texas Limo and Party Bus Rentals, Angleton Texas Party Bus Rental. H-Town Limousines, The Woodlands Limo, Cynthia Woods Mitchell Pavilion Limo, Sugar Land Limos, Cypress TX Limousine, Katy Limo Service, kingwood TX limousines, Tyler High School Homecoming , Proms, Party Buses in Houston Texas and, Party Bus Katy TX.
We work hard to make sure that our customers love us.
ONYX Limousine Service in Houston TX Offers :
Limo Service, SUV Limos, Limousine Luxury Bus, Rodeo Limos, Prom Party Buses, Wedding Limousines, Airport Transportation and Houston Airport Town Car Sedan Service, Best Rates in HOUSTON as low as $59.99, Galveston Limo Services, Galveston Shuttle Cruise as low as $125, Party Buses as low as $85, Charter Motor Coach Busses as low as $99.99
Some Of The Neighborhoods We Serve: Alief, Sharpstown, Eldridge West Oaks, Central Southwest, South Belt Ellington, Greater Fondren Southwest, Clear Lake, Kingwood, Northside Northline, Greater Uptown, Golfcrest Bellfort Reveille, Woodlake Briarmeadow, Memorial, Briarforest Area, Oak Forest Garden Oaks, Gulfton, Greater Greenspoint, Greater Heights, Addicks Park Ten, Greater Inwood, Mission Bend, Fort Bend Houston, Spring Branch West, Neartown Montrose, Westchase, Washington Avenue Coalition Memorial Park, Northshore, Spring Branch Central, Eastex Jensen Area, Spring Branch East, Northside Village, Greater Hobby Area, Acres Home, Meadowbrook Allendale, Cloverleaf, Edgebrook Area, Braeswood Place, Meyerland Area, South Park, Greenway Upper Kirby Area, Westwood, Spring Branch North, Westbury, Greater Fifth Ward, Sunnyside, East Little York Homestead, South Acres Crestmont Park, Braeburn, Ost South Union, Fairbanks Northwest Crossing, Macgregor, East Houston, Astrodome Area, Magnolia Park, University Place, Denver Harbor Port Houston, Lake Houston, Trinity Houston Gardens, Pecan Park, Aldine, West University Place, Greater Third Ward, Independence Heights, Afton Oaks River Oaks Area, Willow Meadows Willowbend Area, Lazy Brook Timbergrove, Gulfgate Riverview Pine Valley, Lawndale Wayside, Second Ward, Downtown, Greater Eastwood, Kashmere Gardens, Langwood, Park Place, Midtown, Willowbrook, Minnetex, South Main, Binz, Hunters Creek Village, Fourth Ward, Spring Valley, Carverdale, Nassau Bay, El Dorado Oates Prairie, Bunker Hill Village, Westbranch, Hidden Valley, Pleasantville Area, Piney Point, Clinton Park Tri Community, Settegast, Medical Center Area, Hedwig Village, Fondren Gardens, Harrisburg Manchester, Hunterwood, Sheldon, Southside Place, Hilshire Village airports: HOU, IAH, SGR and places of interest Barnett Sports Complex, Bbva Compass Stadium, Galena Park Isd Stadium, Minute Maid Park, Nrg Stadium, Rice Stadium, Tdecu Stadium, Rice University, University Of Houston, University Of St Thomas.
Tomball TX, Bellaire-Texas, Atascocita Limo Service, Hilshire Village, Kingwood-TX, Webster-Texas League City, Dickinson-TX, Friendswood-TX, Hitchcock TX, La Marque Texas, Santa Fe-TX, Texas City, Richmond Texas Limo Service, Rosenberg TX Limo Service, Sugar Land-Texas Limousine Service, Missouri City-Texas, Fort Bend County Texas, Rosenberg TX, Needville TX, Alvin Texas, Manvel TX, Atascocita Party Buses, Atascocita Limos, Angleton TX Limo Rental, Freeport TX, Clute TX, West Columbia Texas, Nederland, TX, Port Neches TX, Beaumont Texas Limousine Rental.

LIMO HOUSTON SUV LIMOUSINES LIMOUSINE PARTY BUSES & LIMOS

HOUSTON LIMO PARTY BUSES LIMOUSINE HOUSTON SUV LIMOS WEDDING LIMOUSINES

©2003 Houston Onyx Limousine Service. Houston Limo Service. ONYX